Joel Matip accepts Liverpool must quickly resolve the defensive problems that sparked their FA Cup exit ahead of a Premier League visit to Huddersfield Town on Tuesday.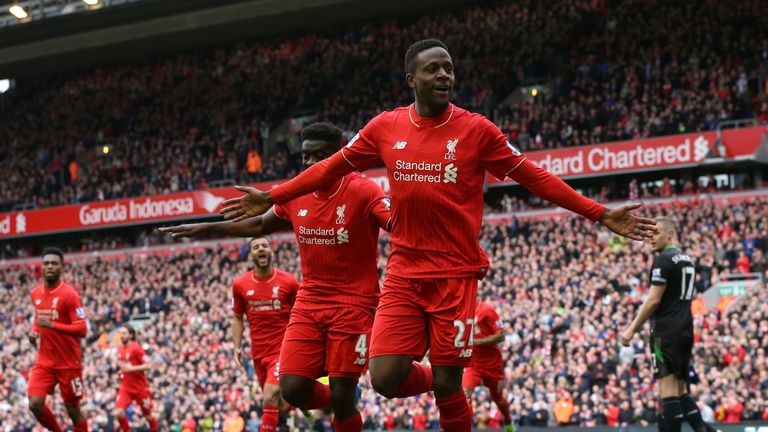 Reds manager Jurgen Klopp acknowledged his side were guilty of making mistakes for each of West Browmich Albion's goals in the visitors' 3-2 cup win at Anfield that ended Liverpool's lengthy unbeaten home run.
Defeat came on the back of Liverpool's shock 1-0 reverse at Premier League basement club Swansea City.
Now, two weeks after the Merseysiders enjoyed the high of becoming the first team to beat Manchester City in domestic competition this season, Klopp's side are in need of another lift.
Cameroon centre-back Matip accepted responsibility for one of West Brom's goals and the defender acknowledged Liverpool cannot afford a repeat when they face Huddersfield if they are to keep a firm hold on a top-four spot and a guaranteed place in next season's Champions League.
"We started in front, our offensive play was okay, but in the defence we had problems," Matip told Liverpoolfc.com after the West Brom defeat.
"Mistakes like my one kill every team. This mistake cannot happen, I have to clear this ball.
"In the first half, (conceding) three goals, it hurts every team. It was really hard to come back then.
"We have to do everything to turn things around, to get in better shape and get better results."
Klopp agreed the turnaround must start this week when he is reunited with his longstanding friend David Wagner, the Huddersfield manager.
The Reds Faces So Much Criticism Over Lost Against Spurs
"First we have to really think about what happened (against West Brom) and make ourselves ready for Huddersfield," said Klopp.
"A long run starts with the first game and that's on Tuesday," the German added.
Adam Lallana missed the West Brom game with a small muscle tear and could be back in contention for the trip to Yorkshire, although having been sidelined for much of the season, the England midfielder will not be risked if there is any threat of causing more damage.
Jurgen Klopp Frustrated by Finishing in Newcastle Draw
Daniel Sturridge was omitted from the matchday squad on Saturday, prompting further questions about the striker's future at Anfield.
Huddersfield have not been in the relegation zone all season, but sit just two points above the bottom three after a six-match run without a Premier League win.
Survival would be a remarkable achievement for a club operating on a minimal budget by top-flight standards, but the fact that they have gathered only nine points from their past 13 matches suggests it may be a struggle.
Share With Friends And Leave A Comment.