Alexis Sanchez says he expected a lot more from himself since moving to Manchester United from Premier League rivals Arsenal in January.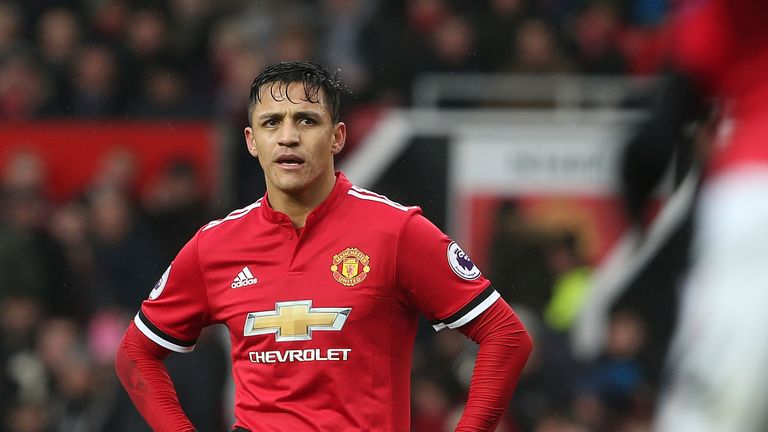 The Chile international, Alexis Sanchez who has scored just once in 10 appearances for United, said he has high expectations for himself and that he has struggled to adapt after the "abrupt" January transfer window move.
"Because I demand a lot from myself, I was hoping for something better," Alexis Sanchez told reporters while on national duty in Sweden. "After my arrival at United, it was hard to change everything very quickly…
Liverpool Catching Up With Manchester United
"The change of club was something that was very abrupt – it was the first time I've changed clubs in January – but many things have happened in my life that are difficult."
The 29-year-old says he considered withdrawing from the national team squad for upcoming friendlies to stay at United and work on his game but a conversation with Chile captain Claudio Bravo changed his mind.
Man United Draws Liverpool At Anfield
"I had asked permission to miss these games, but then I thought better and spoke with Claudio and told him that we should all be united," Sanchez added.
Chile, who failed to qualify for this year's World Cup finals in Russia, play friendlies against Sweden on Saturday and Denmark three days later.
Manchester United and Chelsea Coaches Stature
Zlatan Ibrahimovic last played for Manchester United the day after Christmas. His next game will be in MLS.
ESPN reported early on Thursday that United manager Jose Mourinho cleared the path for Ibrahimovic, 36, to leave the club for MLS. The LA Galaxy are the frontrunners to land Ibrahimovic, according to the report.
Ibrahimovic is returning from a major knee injury but scored 29 goals in 53 appearances for the United.